We are professional website designers, graphic artists, skilled web-content writers, programmers, and online marketing specialists. However the size of your business, e.Commerce Systems International provides web related solutions for companies in a variety of industries.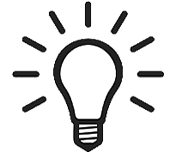 Read more +
WEB DESIGN
E.commerce Systems International builds hand-crafted solutions that merge smart designs, leading-edge technologies with your unique business goals into one stunning website. Our amazing team of web professionals makes it all happen like a magic.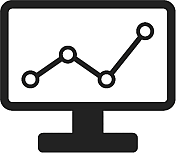 Read more +
Web Development
Visual Design is just a half of a website design success. The development stages require detailed planning, from the functions needed to the latest used technology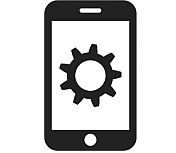 Read more +
MOBILE AND BEYOND
We use Search Engine Optimization-SEO to build trust with your audience. We submit your brand in the search engines they trust, with the right keywords and terms they are most likely be searching on the internet

WEB DESIGN SERVICES
Content management systens
Virtual shops and ecommerce
Presentation websites
Online catalogues
Portal systems
& any other dynamic website

GRAPHIC DESIGN SERVICES
Logo design
Flyers & Brochures
Business Cards
Stationery Design
Powerpoint presentation
Print Ads / Magazine
Banners

INTERNET MARKETING
Search engine optimisation
Search engine marketing
Internet advertising
Web analysis
Blog marketing
Our Recent Projects
Please find a moment to see some of our latest work. While most of the websites below is built by Ecommerce Systems International from the ground up, we experienced a wide range of involvement with our client's sites. We did everything from website design, web development, consulting, maintenance, graphics, marketing, and to everything in between!
We are a passionate and dedicated Web Design Company
WE ARE FOCUSED ON MAKING THINGS WORK FOR YOU AND YOUR BUSINESS!
Read more +
19 September 2017 By admin in Mobile
Read more +
12 September 2017 By admin in Mobile, Programming, Tech
Read more +
06 September 2017 By admin in Tech
See More Interesting Articles
WELCOME TO OUR PLAYGROUND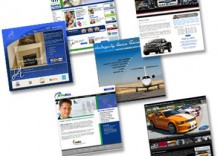 E.commerce Systems International is a web design company and full-service web development company specializing in graphic designs, custom web programming, and database integration. We commence all web design and web development projects by targeting the end results and the expectations that our clients anticipate regarding work we perform on their behalf.
On top of providing Web Design Services we strategize, develop, and implement compelling Web App Solutions. Our work can speak for itself, check out our Web design and Web App portfolio.
Why Choose Us
E.commerece Systems International is a dedicated customer service driven web design company. We believe that every client deserves the very best in communication and satisfaction
Every client has unique and specific needs. By Having a dedicated website specialist to guide you through the entire process we make it seamless and easier than ever!
we make sure that we create the right first impression to stimulate interest among the visitors to learn more about your business and services
we not only do an impressive website but follow the key web standards that are not only good for human eye but for search engines as well.
We learn about your business and do highlight your key strengths, services and products at right place – that generates more sales for your business..

Emeka John OkoronkwoGeneral Manager
"I'm very happy with your services. I have an excellent website built from scratch and I'm 100% happy. Best wishes from Okudiv Security Services Limited."

Kunle AdebayoPretty Pollution Limited
"Your business online is about more than just a website. Using ESI, we focus on Digital Marketing and Search Engine Optimization to maximize returns.Simply put, BC is the most efficient, cost-effective way to develop a website"
Our Working Process

Plan
We curate the idea that you have
conceptualized using wireframe, this outlines the skeleton for the design.

Execute
The final design takes its shape at
this stage and the idea comes to life representing the concept

Deliver
We hand over the original source files with all the resources used to create the custom design.